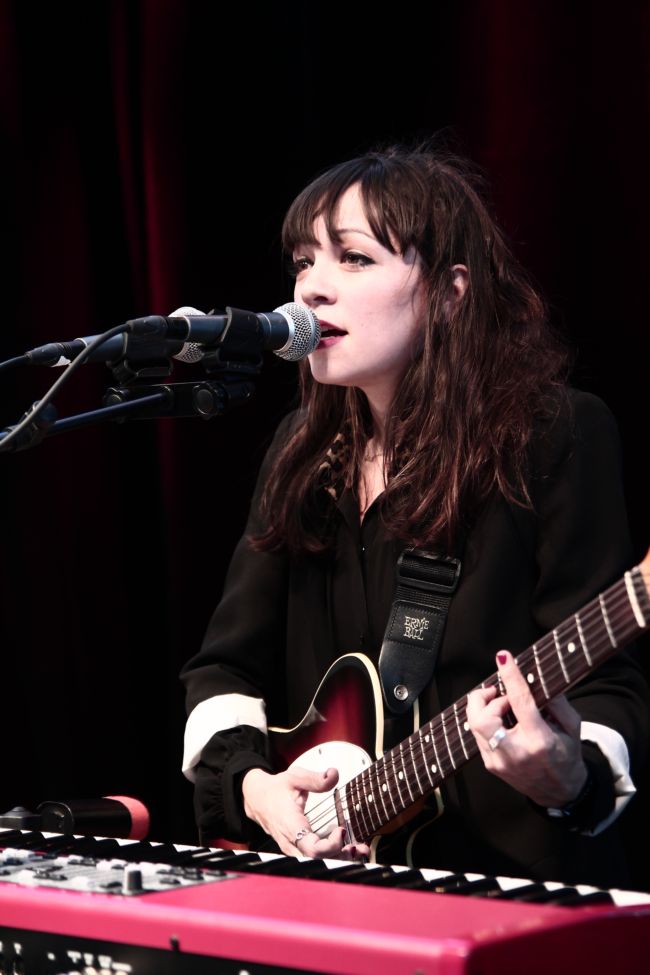 Exclusive pop tunes from Mexico
admin
The audience got an authentic touch of Mexico's warmth and soul, when Natalia LaFourcade Friday at 18.15 took over "café scenen" in the Musikhuset.
As the sun stood low over stage and audience, more and more found their way to the stage and wrapped themselves in the catchy, poetic and very evocative tunes from the small, delicate singer Natalia LaFourcade. With her accompanying musician she had taken the trip from Madrid in Spain, where she had been playing in the time before SPOT, to play her first concert on Danish ground ever.
She presented her latest record La Mujer Divin, which is a tribute to the deceased composer and poet-crooner Augustín Lara. The songs' textual universe was, in sonorous Mexican, a row of intriguing mood pictures delivered with charming pop rhythms, ukulele and careful calypso tones one moment, and long vocal phrases the next. Almost like small magical moments.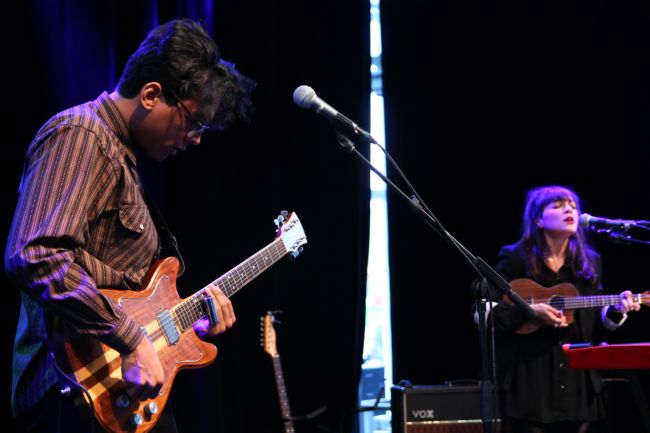 On this late afternoon the audience in Aarhus found themselves at a unique concert and the opportunity to see an artist who reflects some of the most popular music in Mexico right at this moment – an artist who with within her genre reminds somewhat of her colleague and fellow Mexican Julieta Venegas. The young singer finished her concert with some heartfelt words and the proclaimed wish to be able to perform before a Danish audience soon again. But when this chance may come can be hard to tell – her trip back to Mexico already starts in a few days with a layover in Madrid, and there is no immediate plans of an European tour in the nearest future.
(Photo: Niels Østergaard)