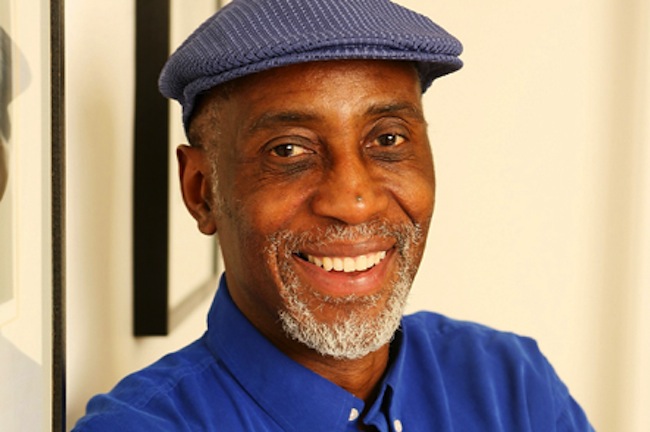 Keith Harris to talk at SPOT
Vasilis Panagiotopoulos
Music industry legend Keith Harris is confirmed to talk at Spot Festival. The session will be entitled: "Keith Harris – a life in music. From indie label management to Stevie Wonder and The Music Managers Forum."
Harris said about his SPOT appearance: "I've been coming to SPOT for more than ten years to see the best of new Danish Music, and the Danish music scene has gradually gained more of an international presence. This year I'll be talking about some of the things I've learned in the last 40 years in the business."  
Keith Harris began work in the record industry in 1974 at Transatlantic records. The label represented mainly British folk musicians but also distributed the Blue Note and Milestone Jazz labels.  In 1976 he joined EMI Records where he worked on the Elton John album 'Blue Moves',  Fantasy, Ariola and EMI International.  He then joined Motown and ended up as  General Manager for the label – working with artists such asMarvin Gaye, Diana Ross, Smokey Robinson, The Commodores, Rick James, The Supremes, Thelma Houston and Stevie Wonder.  He left Motown in 1978 and moved to LA to work with Stevie Wonder and became Operations Manager for Stevie's companies.
On his return to the UK in 1982 he formed his own management company and has been involved in the management of various UK based artists since. He has managed Junior Giscombe, Junior Tucker, Paul Johnson, & Omar.
Keith managed the late Lynden David Hall, and still represents Stevie Wonder. He is the Director of Performer Affairs for PPL, Chairman of Musictank and Trustee of the British Music Experience at the O2.
He is a former Chairman of the MMF the managers' trade body and was awarded an Honorary D.Litt (Doctor of Letters) by the University of Westminster in November 2007.
---
SPOT lineup additions this week include: DJ Static, Go Go Berlin, Echo Me, Mathilde Savery, Odd Collection, Synd og Skam, PAnamah, Benjamin, Den Fjerde Væg, Fossils, Young Dreams, Tako Lako, Mzungu Kichaa, So-so Echo, By The Patient.
SPOT Festival will take place on 3-4th May in Aarhus. Tickets can already be purchased here.