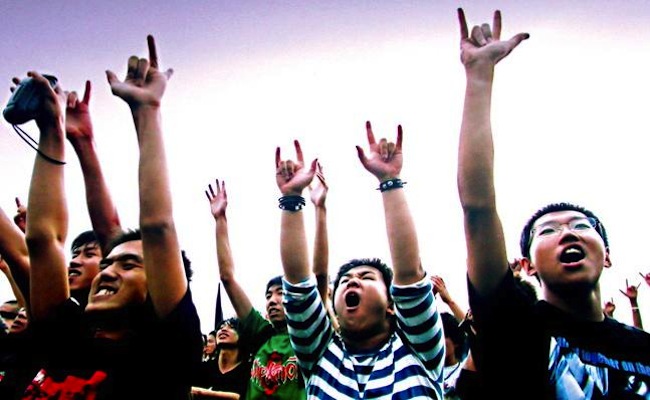 SPOT focuses on China and Southeast Asia
Vasilis Panagiotopoulos
SPOT Festival is very excited to announce a panel focussing on how to approach the Chinese and East Asian markets. The panel will be entitled: "Live and touring – UP is DOWN and DOWN is UP" and it will feature professionals behind some of the most innovative and cutting-edge festivals, promotions and practices in China, Hong Kong and South-East Asia.
Confirmed speakers include:
Al Di  – Promoter, Beijing
Justin Sweeting – Music Director, UNTITLED Entertainment, Hong Kong
Jani Joenniemi – Managing Director, Center Stage China, Shanghai 
 
The panel will be hosted by Martin Røen, producer with DSI Swinging Europe ASIA, a multi-year international cultural exchange program between Europe and Asia.
 
"There is a visible increase in income from Asian tours and an even larger activity from Nordic acts in China and South East Asia. But the current question is how to reach the audiences in developing Asia. China might be one of the pillars that will carry the next generation of bands and managements up where they belong – making a living,"explained Røen.
 
"We have to stop asking what China can do for us, and rather ask what we can do for China. So what do they want? How to approach Chinese and other emerging markets? How to sell tickets and how to brand? Describing the DNA of the Chinese and Southeast Asian markets is like describing sex; Everyone has their take on it. Often the voices being heard are ex-big wigs or musicians with either good or bad experiences," Martin Røen added.
 
"This seminar will offer insights of people with extensive hands-on experience in bringing bands to China or South East Asia," Røen summed up.
---
SPOT lineup additions this week include: Christian Hjelm  Vinnie Who, Orgi-E  Natalia Lafourcade (MX),  Ginger Ninja  Kirstine Stubbe Teglbjærg, Slowolf. 
SPOT Festival will take place on 3-4th May in Aarhus. Tickets can already be purchased here.