SPOT Interactive Conference May 2nd 2013
Shareplay
How do you design and develop interactive media experiences that reach new audiences and create new branding opportunities with new ways of earning money in mind?
At the SPOT Interactive Conference in Aarhus May 2nd 2013, we aim to find the answers to this question. We live in a world full of new and exciting technologies that change our media behaviour as we go. New interactive media formats gain ground and new possibilities to reach and engage our audiences have risen.
At the SPOT Interactive Conference you will get to meet successful International and Danish media innovators, who will share their experiences and valuable insights on the above and give their perspectives on content marketing and audience engagement.
PROGRAM
The spoken language at the conference is English and the program consists of three keynotes, a panel debate and a row of dynamic presentations inspired by Pecha Kucha. We will add more names to the program as we go along.
9.00 a.m.: Arrival, registration & breakfast
9.30 a.m.: Welcome & introduction
09.45 a.m.: Keynote: Liana Brazil & Russ Rive, SuperUber
10.30 a.m.: Break
11.00 a.m.: Sneak Peek Interactive
12.00 p.m.: Lunch
01.00 p.m.: Interactive Case Study with Christian Fonnesbech
01.30 p.m.: Keynote: Jack Horner, FRUKT
02.15 p.m.: Break
02.45 p.m.: Keynote: Per Pedersen, Grey (NY)
03.30 p.m.: Panel Debate: "How to engage and maintain an audience"
04.00 p.m.: The End
THE TWITTER HASHTAG for the conference is #Spit13 – for you to 'spit' it all out on twitter before, during and after the conference.
FACEBOOK
The conference is on Facebook as well. You can sign up for the facebook event here
TICKETS
The SPOT Interactive Conference is part of the SPOT Festival 2013. Therefore the ticket for the SPOT Interactive Conference also gives you access to lots of good music at the SPOT Music Festival.
The price for a combi ticket is DKK 795 excl. VAT. For this price you get a SPOT Interactive Conference ticket, a 2-day ticket for the Spot Festival (Friday and Saturday) and also breakfast, lunch and afternoon coffee during the conference on May 2nd.
Buy your combi ticket here
If you have an accreditation for the SPOT Music Festival 2013 you can buy a supplementary ticket for the SPOT Interactive Conference. The price for this ticket is DKK 195 excl. VAT.
Buy your supplementary ticket here
For the supplementary ticket to be valid you need to have both this ticket and a valid accreditation for the SPOT Festival 2013.
MODERATOR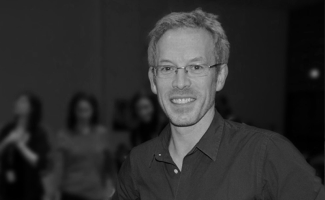 Paul Tyler founded Handling Ideas – a creative consultancy developed from a twenty-year career spanning television and cross-media production at the BBC, theatre management, format development and undergraduate teaching. He makes companies more effective at responding to the ever-growing need for deeper user engagement and consistent user experience across multiple devices. Working within content and story, service & campaign development, his remit is broad, from mapping character journeys against audience behaviours to revealing dependencies for triggering user-generated content.
Paul Tyler is moderator of the conference and he will guide us through the day.
Follow on Twitter: @paultylerdk
SPEAKERS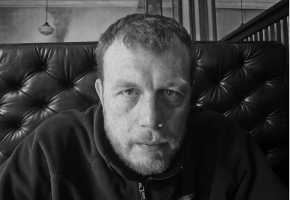 Russ Rive is CEO and founder of SuperUber
Follow on Twitter: @postodez

Liana Brazil is Creative Director and Founder of SuperUber
SuperUber is a creative agency with a versatile team, committed to creating innovative experiences, working in the convergence of art, architecture, design and technology. SuperUber creates multimedia and interactive projects for culture, education, entertainment and advertising. From their offices in Rio de Janeiro, São Paulo and New York they apply their multidisciplinary knowledge to new media art, museums & exhibitions, events & festivals, brand experience, set & stage design, motion design and much more.
Read more about Liana Brazil here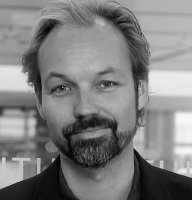 Christian Fonnesbech is one of Europe's leading transmedia creators. He has produced and directed 35+ online and transmedia projects. Together with Vibeke Windeløv (producer of 'Breaking The Waves' and 'Dancer in the Dark') and Frederik Øvlisen (Investigate North), he is about to launch 'Cloud Chamber' – a new kind of online entertainment that brings together many media types and formats into a single experience that users pay for.
See the trailer here: http://investigatenorth.com/trailer/
Follow on Twitter: @cfonnes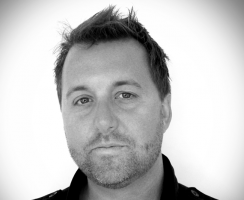 Jack Horner is Creative Director and Founder of FRUKT – a leading entertainment and cultural marketing agency. In the mid nineties Jack was the first New Media guy at Warner Music in the UK while experimenting with online jamming before broadband was even available. FRUKT creates engaging platforms for some of the most respected consumer brands in the world including Coca Cola, Diesel, Heineken and MasterCard. FRUKT was acquired in 2012 by Interpublic Group and now have offices in LA, New York and Rio.
Follow on Twitter: @mrjackster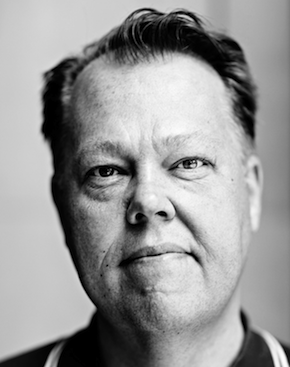 Per Pedersen is Global Executive Creative Director at Grey, New York – one of the hottest agencies in The Big Apple just now. Grey mixes madness, creativity and interactive with campaigns that involve and provoke as the result. Per has a background as Creative Director at Uncle Grey in Aarhus.
Follow on Twitter: @perpedersengrey
Panel Debate: "How to engage and maintain an audience"
A panel debate with the three keynote speakers will finish the day off. Moderated by Paul Tyler the topic for this session will be 'how you engage and maintain your audience'.
Sneak Peek Interactive
During the day we will get a sneak peek into some of the innovative interactive projects in Denmark right now in a dynamic format inspired by Pecha Kucha. A short Q&A Panel moderated by Paul Tyler will follow the short sneak peek presentations.
Below you find the speakers of the sneak peek session.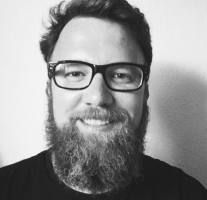 Esben Kjær Ravn is the founder of Kong Orange – a company based in Aarhus that does digital interactive entertainment. Esben is an unorthodox game producer, who disregards the unwritten rules of game making and as a core element of any production Esben is involved with, you'll find the convergence of substance and entertainment. 'Let's Dance – A Casual Game About Death' is one of the first titles by Kong Orange.
Follow on Twitter: @esbenravn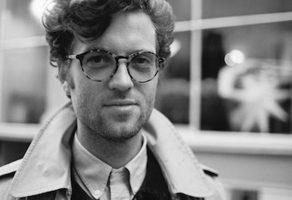 Mads Damsbo is founder and Media Director at Makropol – a creative agency based in Copenhagen. Together with film producers and directors, interaction designers and game designers, Mads has made a creative hub for talents who work with storytelling in the new media landscape. Previous projects include two flash mobs made together with Copenhagen Philharmonic, seen by over 10 million people worldwide, several prizewinning short films, high profile music videos for amongst others James Blake, and viral branding films for Nokia, Ministry of Foreign Affairs, The National gallery of Denmark, Mærsk and the Ministry of Defence.
Currently in Makropol's pipeline are four major projects: a "World Online Orchestra", that handles user generated music and interactive design, a transmedia feature film with famed director Daniel Joseph Borgman, a dynamic online shortlist of the best short films in Denmark, compiled from the raw film talents of the Danish underground and a filmic crime game and app based on Jussi Adler Olsen's crime series about Department Q.
Follow on Twitter: @madsdam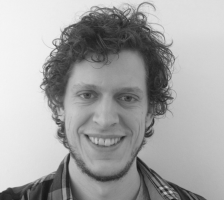 Anders Leicht Rohde is CEO and Creative Director of Funday Factory – a small games studio residing in Aarhus. Funday Factory focuses on its own IP's as well as work-for-hire productions.
Follow on Twitter: @realdeleicht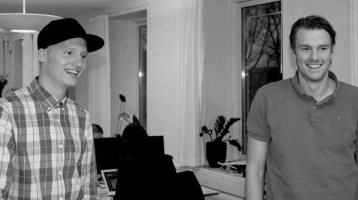 Lasse Rasmussen & Morten Fryland are the team behind Playground Marketing – an advertising agency in Aarhus. Two entrepreneurs with different educational backgrounds (Master of Science vs. Master of Arts) determined to use and combine their different knowledge, ultimately with a vision to change the way brands communicate with their target audiences.Combining the newest technologies and the latest knowledge about User Experience, Playground Marketing hereby develops customized physical concepts that enhance fun and meaningful dialogue between brands and audiences.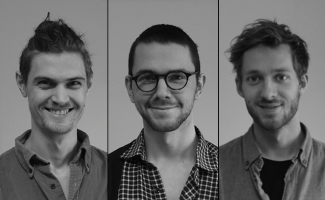 Sun Creature Studio is an animation company founded by Mikkel Mainz, Bo Juhl, and Kenneth Ladekjær. The three guys focus on fantasy and action in their own projects and make cool animation jobs for others on the side. At the moment they are developing an animated series called Tales of Alethrion – a project that was supported with $142,987 through the crowdfunding platform Kickstarter.
WHEN
May 2nd 2013, 9 a.m. – 4 p.m.
WHERE
'Åbne Scene', Godsbanen
Skovgaardsgade 3
8000 Aarhus C
WHO
Digital content creators, people within advertising, communication and marketing, brand managers, innovation managers, developers and everybody interested in how you design and develop interactive media experiences and reach new audiences.
ORGANIZERS
Shareplay together with the SPOT Festival organizes the SPOT Interactive Conference.
MORE INFORMATION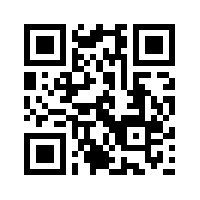 Contact: Mette Marcussen, Shareplay
Mail: mm@shareplay.dk
Phone: +45 8713 2131