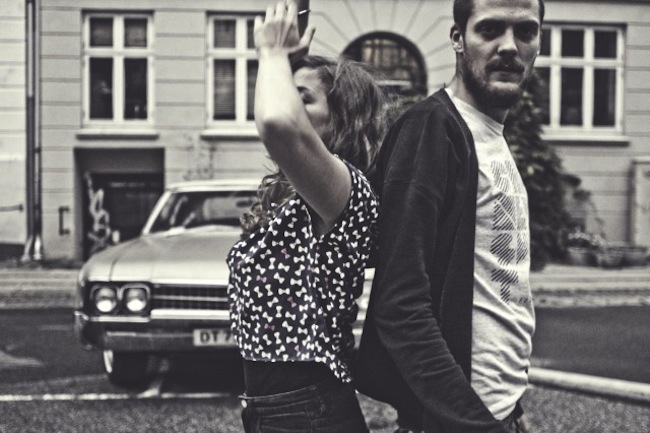 We Were Born Canaries: "We are most comfortable working in bed…"
Vasilis Panagiotopoulos
We Were Born Canaries is a dreampop duo from Copenhagen consisting of Stine Grøn and Jakob Steen. Earlier this year they released their self-tilted debut to great reviews. In the light of their SPOT performance we took the opportunity and asked them a few questions.
How did you guys meet up and when did you decide to form a band? 
We bumped into each other while ice-skating in the winter of 2010.
Describe your music to someone who's never heard of you before?
Cinematic soundscapes blending in with a lot of samples and Stine's vocal work.
How do you go about creating a track?
We are most comfortable working in bed at night underneath the sheets and forming the songs together. One harmony at a time.
How did you start out making music?
We tried it out with a bottle of wine, and found it good.
What inspired your debut album?
Loneliness and the feeling that we could create something quite spectacular together.
Which artists influence your work?
MGMT, Broadcast, The Focus Group, Flying Lotus and lots of soundtracks…
What should people expect from your SPOT performance?
Our intention is to reveal the material we've been working on in the studio in the past six months. So this will be a special concert for us.
What are your ambitions for the future?
Our ambition is to record ten albums before we split. We are looking out for new exciting playmates in the industry.
More info about We Were Born Canaries can be found here.