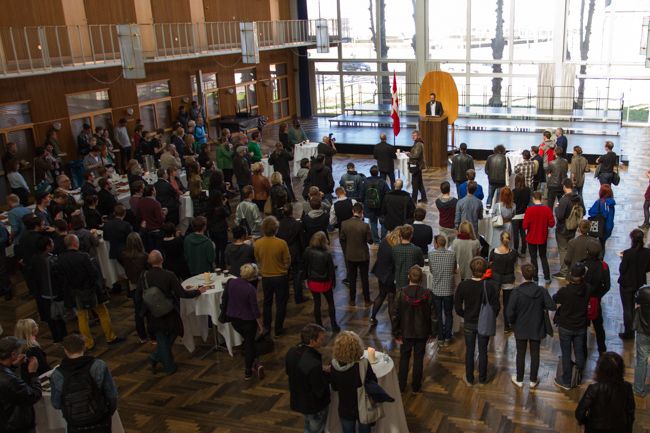 Aarhus City Hall, MXD and SPOT Festival welcomes the visiting music industry representatives
Daniel Heydorn
Friday morning, Aarhus City Hall, MXD – Music Export Denmark and SPOT Festival hosted a welcome reception for the visiting representatives from the music industry.
About 350 music business representatives from 20 different countries were welcomed by Gunnar Madsen from the SPOT Festival and the mayor of Aarhus, Jakob Bundsgaard. The air was thick with expectation and the guests were eagerly making plans and discussing industry affairs over coffee and danishes.
- We've had fewer means for international marketing this year, yet the number of foreign press and music industry representatives is the same as last year. 1200 Danish representatives have received accreditation, and we have 350 visiting representatives from 20 countries, so it's clearly a success, explains Christian Hald Buhl from MXD and SPOT Denmark.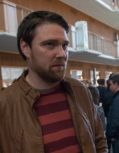 Stephan Thancheidt – FKP Scorpio, Germany's biggest booking agency
- I am doing a seminar about the German music industry. Besides that I am also here looking for bands to book for the German scene, and to meet up with business partners, among them, the Northside Festival.
Most of the line-up at SPOT is all pretty new to me, but I'm looking for bands and artists who could be interesting for the German market. After last year's SPOT Festival, we booked Spleen United and The Eclectic Moniker.
Thomas Heher – Festival director at the Austrian Waves Vienna Festival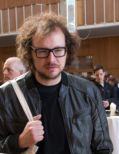 - I'm here mostly for the networking part, it is a great opportunity to meet people from the business and get new ideas, and see how the music scene in Denmark works. I'm also here for the conferences and to discover new things.
Klaus Plewa – Booker, Ink. Music, Austria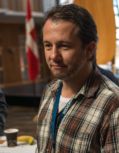 I want to discover new bands, meet new people, socialize and hang out.
I'm really looking forward to see the Danish duo Cancer play.
Daniela Rossi from the Spanish festival Dias Nordicos in Madrid
- Our festival is dedicated to Nordic culture and music, so I am here to listen to new upcoming music and also to present the Mexican singer Natalia Lafourcade for the Danish audience. In that way we can exchange music. We have a collaboration with the SPOT Festival and last year we had the Danish band Turboweekend playing at Dias Nordicos.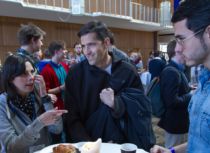 Pablo Gil – Journalist at El Mundo – the biggest Spanish newspaper
- I am here to write about the festival and cover it in general for elmundo.es.
I want to discover originality and look for bands with identity, so I'm really looking forward to see some new Scandinavian bands.
Pablo Gonzalez Batista – Radio 3, Radio Nacional de Espana (the biggest Spanish radio station)
- It's exciting to see how the music scene in Denmark is. I have listened to the Spotify list and heard every single band, so I have a very long list of bands I want to see, among them is MØ, Fallulah, Complexity, Tako Lako and many, many more. I hope I can get to see them all, and hopefully bring some new music home to play at Radio Nacional in Spain.
Tina Nägeli –  Moderator, SRF – Swiss Radio and television
- I am eager to discover new bands and to talk to people from the industry I'm definitely going to see Asgeir Trausti from Iceland.

Frank Lenggenhager – Manager at the PR agency Lautstark in Bern, Switzerland
- I have worked with a lot of Scandinavian artist such as Volbeat and The Asteroids Galaxy Tour. The Asteroids Galaxy Tour actually sold 80.000 copies of their latest album in Schwitzerland. Swiss people love Scandinavian music, especially the more melancholic sound. Probably because the Swiss and the Scandinavian mentality are the same.
Maximilian Domma –  c/o Pop Festival, Köln, Germany
- I'm here to scout bands, we are partners with MXD, and we are looking for bands to play at SPOT On Denmark in Köln, in December. Last year we had I Got You On Tape, Linkoban and Cody playing.
Bastian Küllenberg – Music journalist at Intro Magazine, Germany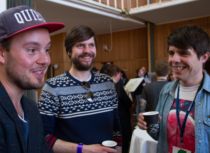 - I am also part of the jury that selects three Danish bands for SPOT On Denmark. Besides that I am here to write about the festival for Intro Magazine, I am also a part of the Musicbusiness-Twitter team, who is tweeting about SPOT.
Matthias Kurth – c/o Pop Festival, Köln, Tyskland
- I want to experience a lot of new Danish music. I am definitely going to see So-So Echo and Broken Twin – they are amazing.