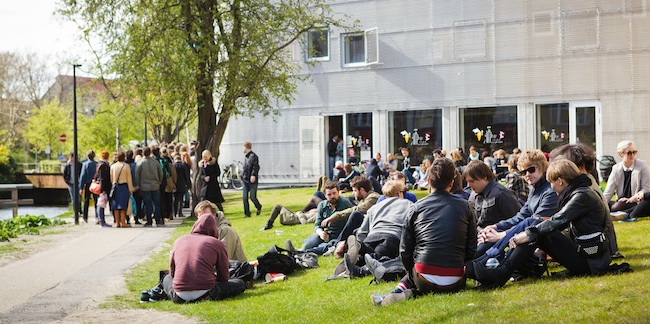 SPOT maintains its high levels of international participation
Vasilis Panagiotopoulos
The 19th edition of SPOT Festival is upon us and over 300 international delegates have confirmed their attendance, maintaining the high levels of international participation of previous years.
One of the focus countries at SPOT is Germany, with more than 130 German professionals confirmed, representing companies from all strands of the music industry, including Herbert Grönemeyer's label Grönland Records, FKP Scorpio, a leading booking agency that also produces a number of major German Festivals such as Hurricane and Southside, and a number of booking agencies such as A.S.S. Concerts & Promotion, Karsten Jahnke, Schöneberg, Headquarter and Target Concerts.
Furthermore the German media landscape will be strongly represented across the entire food-chain: i.e. dedicated music press (Intro Magazin, Visions, etc), national radios (Eins Live, NDR, etc.), leftfield media (Byte FM, CT Bochum, etc.) and music industry magazine MusikWoche. Also German music showcase festivals will be represented by Reeperbahn Festival, c/o Pop and Berlin Music Week.
A special mention should be given to German sync companies, such as Heardis, an agency combining lifestyle brands with music, responsible for the much talked-about Kasper Bjørke and Hugo Boss partnership, and Freibank Music Publishing, one of the most important German independent music publishers.
Alongside Germany, there will be 20-strong Dutch delegation that includes among others Eurosonic Noorderslag, Friendly Fire, Oor Magazine and Best Kept Secret Festival. In addition, there will be delegates from almost 20 countries, more concretely from Scandinavia (Kobalt Music, Hybris, Made, NRK), UK (4AD, The Daily Telegraph, The Independent, Mojo, FRUKT), France (Super!, Europavox Festival, Creaminal), Austria (FM4, Ink Music), Belgium (Knack Focus, DeBug), Switzerland (DRS Virus), Spain (El Mundo, Radio 3) Russia (MIGZ Festival) and the US (Friendly Fire).
Gunnar K. Madsen, SPOT-director said, "We are very happy that people have stuck with us at the same record-high levels of previous years. In response to last year's production challenges, we have expanded the festival site with more venues, and made a new rule that venue doors will remain open at all times. We are therefore confident that SPOT Festival 2013 will provide our international guests and national audience with another dose of the much-loved cosy Aarhus and SPOT atmosphere…"