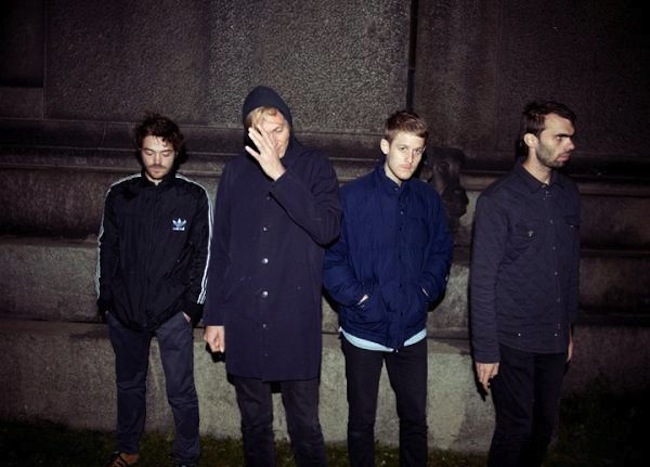 When Saints Go Machine: "We liked the irony of humans trying to create something that imitates nature…"
Vasilis Panagiotopoulos
Electro-pop pioneers When Saints Go Machine need no introductions. With Infinity Pool, the much-awaited follow-up to their highly-successful album Konkylie, being released on 20 May, they will indulge all SPOT-attendants with a special performance at "Scc That" stage. We recently caught up with singer Nikolaj Manuel Vonsild. Here's the lowdown:
How does 'Infinity Pool' differ from your previous work?
It's heavier, darker and more synthetic than its predecessors.
Can you briefly describe the creative and recording process behind it and the challenges you faced recording it?
We tried to challenge ourselves by changing the recording process and went into a proper studio as well as going back to the summerhouse where we recorded KONKYLIE, but we realised that the only process that would work for this album would be being in the city and every one working from their own studios before we merged all our ideas together.
What does 'Infinity Pool' deal with lyrically? What does its title mean?
The album lyrically deals with every person's possible feelings going through normal life. As for the album title, we liked the irony of humans trying to create something that imitates nature in nature as well as we live in a world of endless consume.
Which artists would you like to collaborate with in the future and why? 
Nick Cave because of his cut-throat-lyrics and his attitude. He would match a When Saints Go Machine production quite well. Or maybe Nigel Godrich because of all the albums he produced for Radiohead, or the one he did for Here We Go Magic sound amazing.
What should people expect from your SPOT performance?
This will be our first show in a long time and the first one for us premiering songs from the new album live and we are looking very much forward to it. People can expect that we will definitely try to do our best!
What are your future ambitions?
My future ambitions are to keep making music, stay inspired and be happy.
What are your upcoming plans?
After the release of "Infinity Pool" in late May we will be playing a wide range of European club and festival shows. And then we are looking very much forward to be going to the States for the first time playing our music. And personally I would like to become an even better musician.
More info about When Saints Go Machine can be found here.